Neuschwanstein Castle: A Fairytale Dream in the Heart of Germany
Neuschwanstein castle has many nicknames. It is often referred to as the "Disney castle" the "Cinderella Castle" or as the "Chitty Chitty Bang Bang Castle".
Neuschwanstein Castle stands as a testament to the most beautiful, whimsical, and ideals of its creator, King Ludwig II of Bavaria.
Nestled in the picturesque Bavarian Alps, this enchanting castle has captured the hearts of millions of visitors from around the world and inspired countless fairy tales and films.
Neuschwanstein Castle is a must-visit destination for anyone who is searching for the best things to do in Füssen, Germany. In this article, we will explore the history of Neuschwanstein Castle, as well as the delightful experiences awaiting travelers in Füssen, Germany.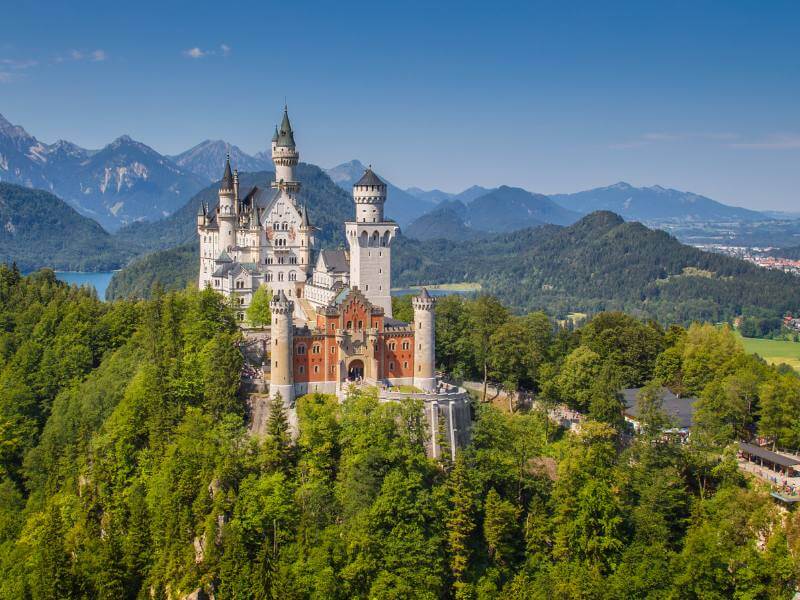 A Dreamer's Vision: King Ludwig II and Neuschwanstein Castle
The story of Neuschwanstein Castle begins with a dreamer and visionary ruler, King Ludwig II of Bavaria. At a very young age, King Ludwig II ascended the throne, and his reign was marked by an obsession with art, culture, and beauty. His passions of the fairy tale world and the likes of Richard Wagner would ultimately shape the creation of Neuschwanstein Castle.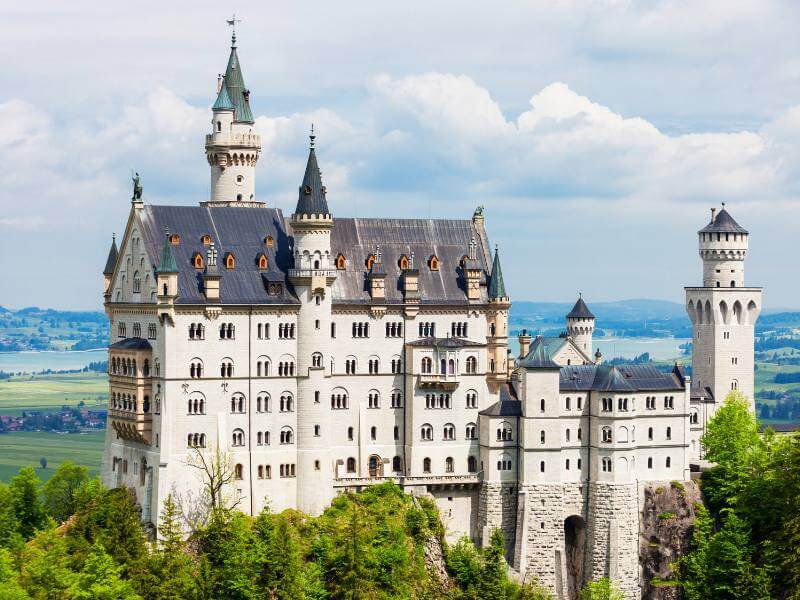 In 1869, King Ludwig II of Bavaria constructed Neuschwanstein Castle as a place of refuge that embodied the romantic ideals of his time: to escape into a dream world.
The castle was designed by the renowned architect Eduard Riedel, who drew inspiration from the castles of medieval Europe, infusing them with a sense of enchantment.
Neuschwanstein castle sits upon a stunning hilltop location, perched above a rugged cliff overlooking the village of Hohenschwangau. This location not only offers breathtaking panoramic views of the surrounding landscape but also reinforces the castle's aura of romantic isolation. The castle's fairytale appearance has led to it being dubbed the "Cinderella Castle in Germany."
Neuschwanstein Castle was never intended to be a defensive stronghold. King Ludwig II built the castle as a place where he could escape the pressures of royal life. But being the ostentatious man that he was, this extravagant castle came at a tremendous cost, leading to financial difficulties. Tragically, the king's life was cut short under mysterious circumstances in 1886, leaving Neuschwanstein Castle incomplete.
Visiting Neuschwanstein Castle: Practical Information & Tickets
Before planning your trip to Neuschwanstein Castle and Füssen, here are some practical tips to ensure a memorable experience:
Tickets: Tickets to Neuschwanstein Castle can be purchased online and at the Ticket Center in Hohenschwangau. It's advisable to book tickets in advance, especially during peak tourist seasons.
Tickets on sale at the ticket center:
April to October 15: 8 am – 4 pm
October 16 to March: 8:30 am – 3 pm
Admission fees Neuschwantstein Castle 2023: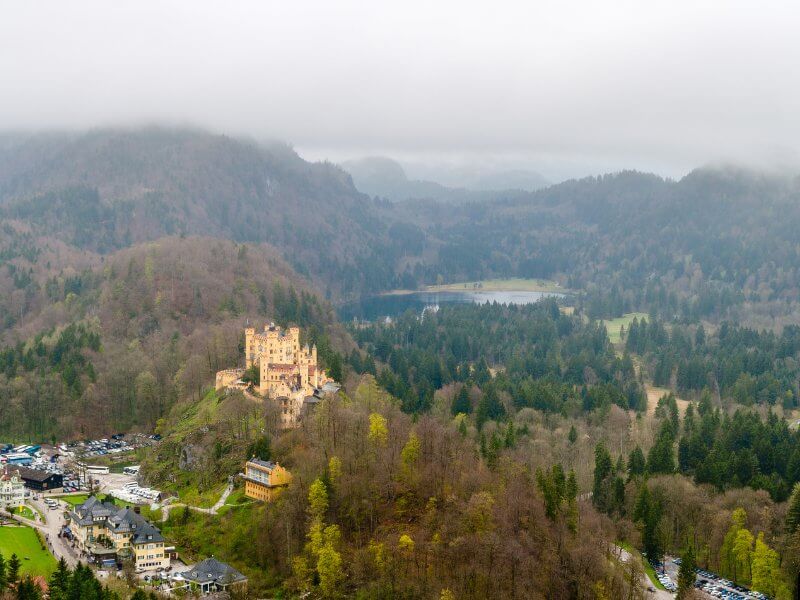 "Königsschlösser" combination ticket
(King Ludwig II's palaces)
The combination ticket is valid for six months; you can visit each of the palaces Neuschwanstein, Linderhof and Herrenchiemsee once for 31 euros.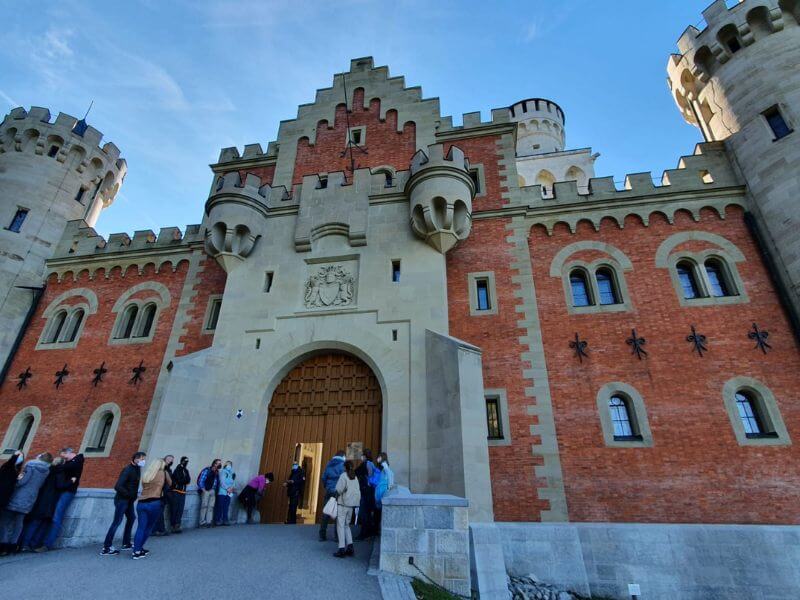 Tour Schedule: Guided tours of Neuschwanstein Castle are available in multiple languages. Check the schedule and book a tour that suits your preferences. Remember that access to the castle's interior is only possible through guided tours. Your admission ticket is valid at a specific time, so please note that you must be very punctual as guided tours start punctually. In the event of late arrival, participation in the guided tour is no longer possible. Please also note that backpacks and any similar bulky items may not be taken into the castle.
Open daily:
1 April – 15 October: 9 am – 6 pm
16 October – 31 March: 10 am – 4 pm
Closed on 1 January and December 24 / 25 / 31
The Chitty Chitty Bang Bang Castle: A Film Star
Neuschwanstein Castle's enchanting charm has not only captivated tourists but also filmmakers. The castle's fairytale appearance has made it a popular location for movies and television productions. The adored 1968 film "Chitty Chitty Bang Bang" is one of the most famous appearances of Neuschwanstein Castle. The castle became a cinematic icon, drawing millions of visitors annually. It really is a testament to this timelessness architectural masterpiece.
A Visit to Neuschwanstein Castle: A Fairytale Come to Life
Today, Neuschwanstein Castle welcomes visitors from all over the world, allowing them to step into a real-life fairy tale.
The castle's interior is lavishly decorated with romantic art, all of which reflect King Ludwig II.
Some of the must-see rooms include the Throne Room and the Singer's Hall, which Wagner's operas inspired. Guided tours are available for those looking to explore the castle's history.
These tours offer a fascinating glimpse into the life of King Ludwig II and it's a chance to immerse oneself in the romantic and creative spirit of a king who dared to dream.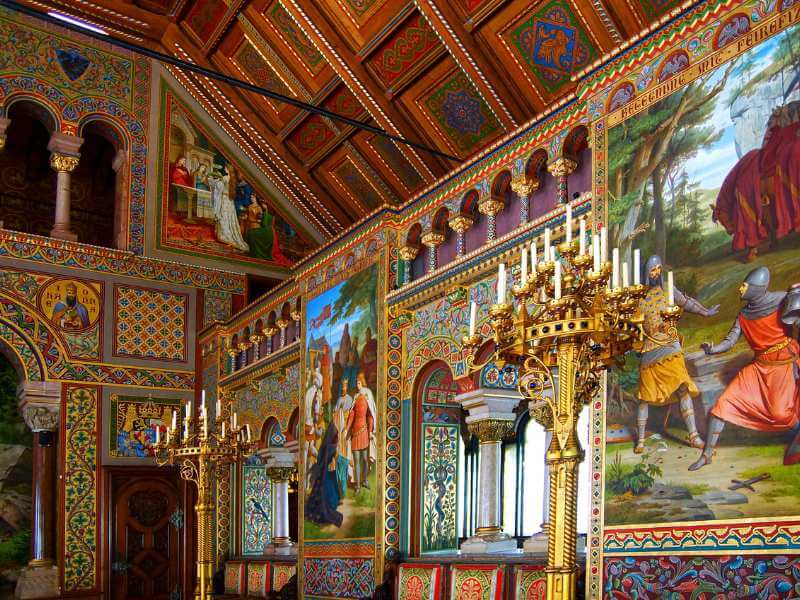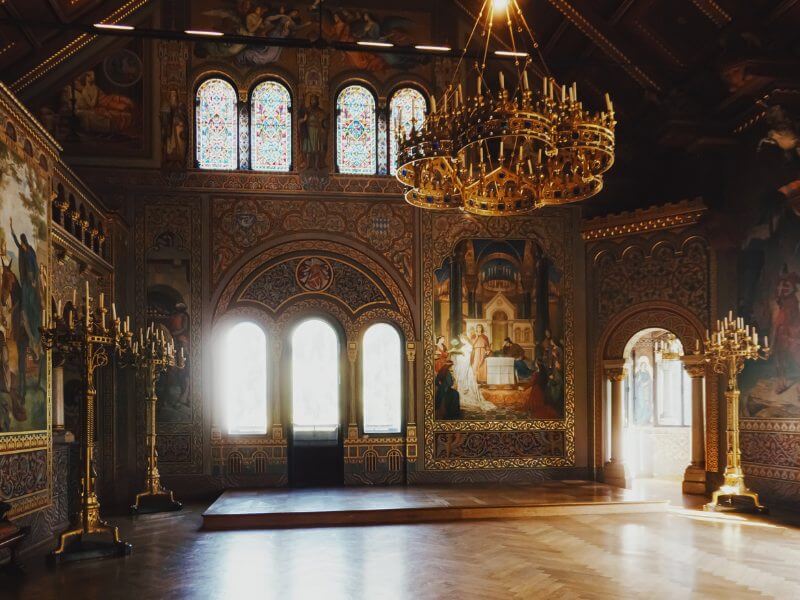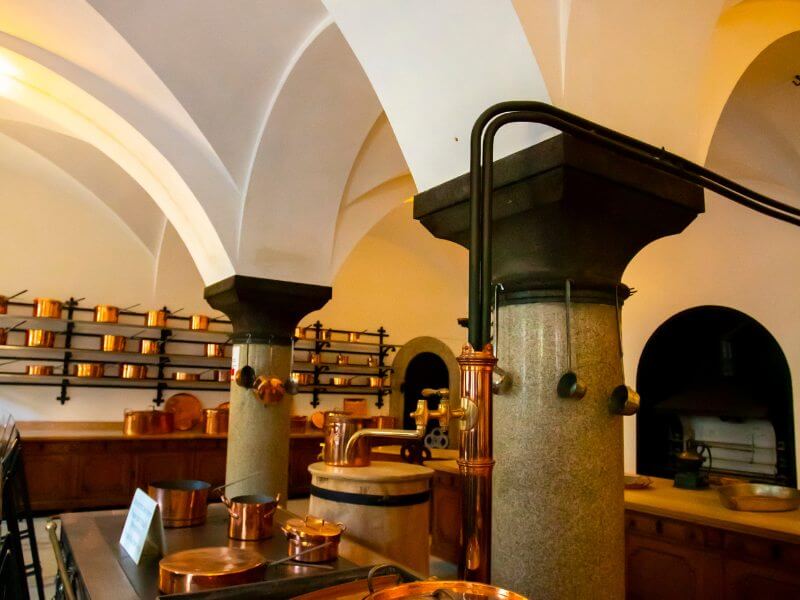 One of the most unforgettable experiences at Neuschwanstein Castle is the hike up to Marienbrücke, also known as Mary's Bridge.
This suspension bridge provides an amazing vantage point for admiring the castle's beauty and its breathtaking natural surroundings.
The bridge is named after Ludwig's mother, Queen Marie, and is a testament to the king's love and devotion to her memory.
Unfortunately, when I was visiting the castle in October 2021, the bridge was closed due to construction and maintenance, but that gives me a spectacular reason to return to this stunning fairy-tale land.
Beyond the Castle: Exploring Füssen, Germany
While Neuschwanstein Castle is undoubtedly the crown jewel of the region, the town of Füssen in Bavaria, Germany, offers a delightful array of experiences for travelers. Füssen, often considered the gateway to the castle, boasts a rich history and a charming old town that invites exploration.
1. Alstadt Füssen (Historical Old Town): Füssen's old town is a picturesque collection of colorful, well-preserved buildings dating back to the Middle Ages. Strolling through its cobblestone streets, visitors can admire traditional Bavarian architecture, visit cute little shops, and enjoy local cuisine in charming restaurants and cafes.
2. Hohes Schloss: Or High Castle, is another notable attraction in Füssen. This medieval fortress-turned-museum houses a collection of art and historical artifacts, providing insight into the town's history.
3. Museums and Art Galleries: Füssen is home to several museums and art galleries. The Museum of Füssen showcases the town's history, while the Museum der Stadt Schwangau focuses on the life of King Ludwig II and his impact on the area
4. Outdoor Advertures: The natural beauty of the Bavarian Alps is ideal for any outdoor enthusiast. Füssen is a great base for hiking, cycling, and even paragliding! The surrounding area offers beautiful lakes and mountains. The nearby Alpsee and Forggensee lakes offer opportunities for water sports and leisurely boat rides.
5. Local Cuisine: Bavarian cuisine is renowned for its hearty and flavorful dishes. Be sure to savor local specialties such as schnitzel, bratwurst, and traditional Bavarian pastries at the town's restaurants and beer gardens. Check out "Café & Bistro" on Neuschwanstein Castle's second floor. They also offer a free multivision show on King Ludwig II and his famous castles. And just outside the gates of Neuschwanstein Castle, you will find their franchised restaurant, Schlossrestaurant Neuschwanstein.
6. Füssen Music Festival: If you happen to visit during the summer, consider attending the Füssen Music Festival, featuring classical and contemporary music performances in the town's historic venues.
7. Day Trips: Austria and Switzerland borders are near Füssen which makes it an excellent starting point for day trips to nearby attractions, such as the Bavarian castles of Hohenschwangau and Linderhof.
In conclusion, Neuschwanstein Castle stands as a testament to the dreams and aspirations of a Bavarian King who sought to bring fairy tales to life. Neuschwanstein Castle continues to enchant visitors and inspire filmmakers around the world. A visit to this beautiful castle and charming town of Füssen is a journey into a fairytale realm that truly creates a magical experience. Neuschwanstein Castle is sure to leave an indelible mark on your travel memories, making you feel like you've stepped into a real-life "Chitty Chitty Bang Bang" adventure.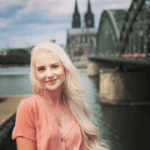 Editor: Hi! I'm Allie, and welcome to my travel blog. Born and raised in Texas and moved to Germany 8 years ago on a quest for self-discovery. Follow me on this great adventure as I'll be your trusted travel guide, sharing my experiences, insights, and tips from my journeys around the globe.